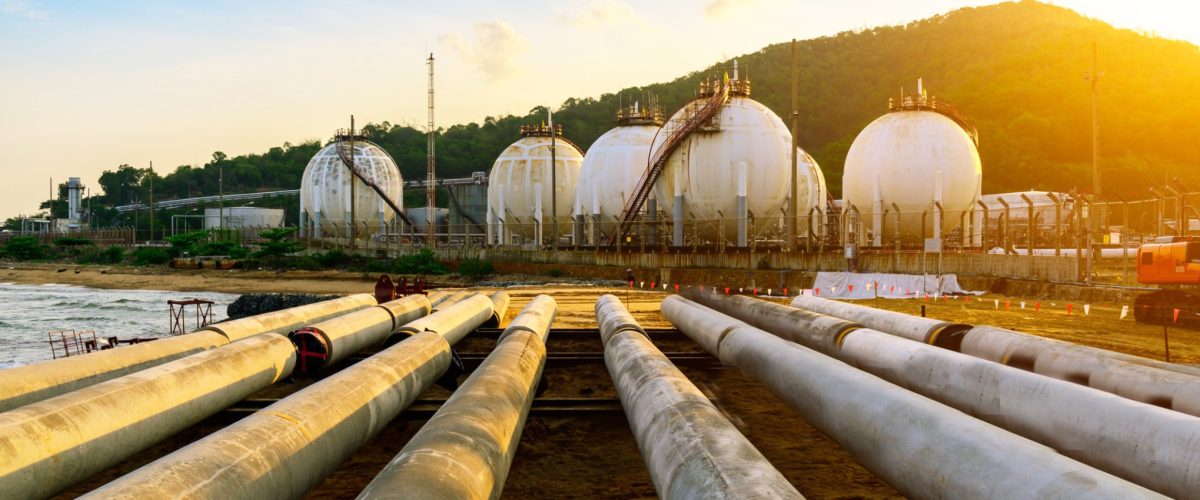 Since new regulator law in south Africa do not allows the utilization of electricity for the purpose of house heating and water heating in all new constructions has entered in function in that country, there is a rapid growing demand for LPG in the main cities. This demand is not being followed by an appropriate offer because the refineries are shutting down and lack of investments in storage facilities. In the case of Mozambique, the price of charcoal, the first source of power in the households of Maputo and Matola has increased 280% on the last months. This has originated that the households are rapidly shifting from charcoal to LPG and electricity.
Maputo and Matola, have a limitation in terms of storage capability at the port of Matola. Only 3000 tons of storage capability is available, and 1500 tons of those are for export to South Africa. There is an urgent need of LPG Storage in the port of Matola. Storage capability that will cover actual and future demand in Mozambique and the surrounding countries that use Matola port as their main energy and fuel port.
Mitra Energy has a land concession of 21.000 square meters in the port of Matola, with direct access to the sea and a close by jetty, we are implementing the installation of LPG storage facility.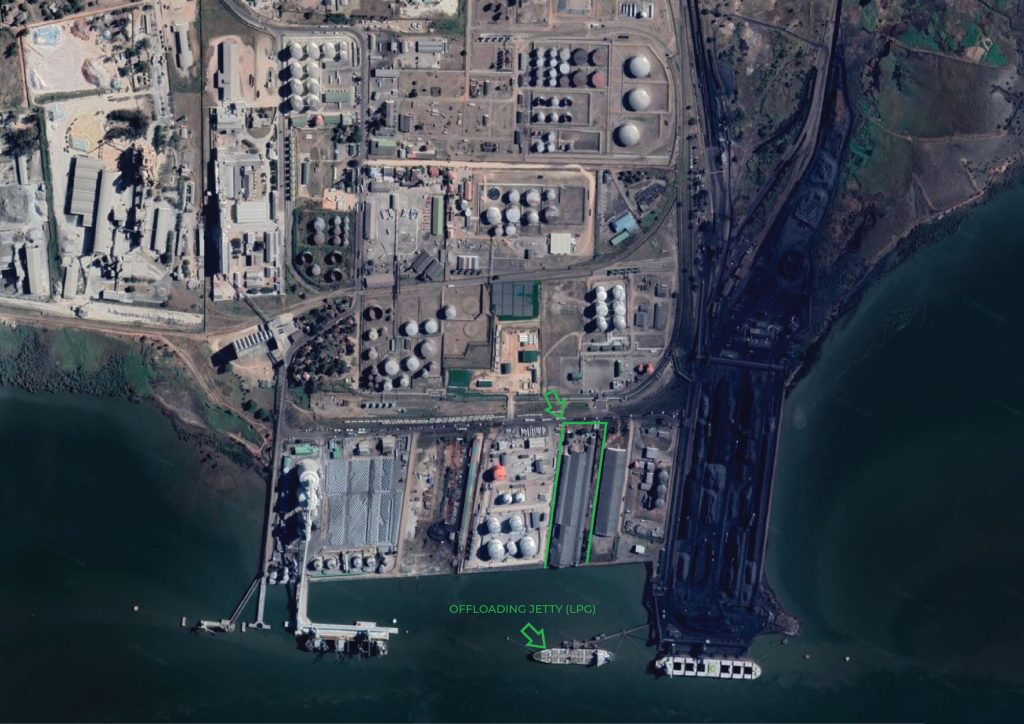 The Terminal
This LPG terminal intends to be one of the most innovative LPG projects to be implemented in Mozambique. The plot size can hold 3 x Mounds (18 bullets in total), however the first phase will only consider one group/mound (6 bullets) with a total effective capacity of 3800MT, a filling station and filling lines for trucks. Liquified Petroleum Gas (LPG) will be offloaded at the Matola Oil Jetty by means of an existing LPG loading arm and will be transferred via an existing LPG pipeline to a new tie-in point which will run to the nearby onshore storage bullets.
3 x Mounds – 18 bullets
Phase 1:
6 bullets
Capacity of 3800MT.
Phase 2:
6 bullets
Capacity of 4284MT.
Phase 3:
6 bullets
Capacity of 4284MT.
Easing the actual LPG storage capability and allowing to answer the demand in Mozambique and the surrounding countries.